The Idaho Department of Juvenile Corrections hosted a Juvenile Justice Summit in Boise on October, 14, 2021. At the Summit, national speakers presented on Racial and Ethnic Disparities in the juvenile justice system, and how professionals can help reduce disparities in Idaho. Additionally, experts spoke on length of stay and how we can maintain a system that ensures effective programming and optimal dosage for successful youth reintegration.
If you are interested in viewing the Summit, please click on the recording icon. (Please note, there were some audio challenges during the first hour with the hybrid training.)
Summit Recording (length 6h 2m 38s)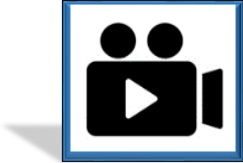 Documents
9:00 am 
Welcome and Introductions
 
 
Director Monty Prow
9:15 am 
Racial and Ethnic Disparities (R/ED) in the Juvenile Justice System
 
 
Judge Steven Teske
 
 
Pastor Edward Palmer
2:00 pm 
Length of Stay, Dosage, and What's Good for Kids and Communities
 
 
Judge Steven Beck, Third District Juvenile Court Utah
 
 
Ruth Rosenthal, Pew Charitable Trust
 
 
Pam Vickrey, Utah Juvenile Defender Attorneys

 
 
Susan Burke, Utah Division of Juvenile Justice Services
 
 
 
4:30 pm 
Adjourn
 
About our Presenters
Judge Steven C. Teske was the Chief Judge of the Juvenile Court of Clayton County, GA. He was appointed juvenile court judge in 1999 and additionally served as a Superior Court Judge by designation presiding over civil and criminal matters. Upon retirement, Judge Teske relocated to his birthplace of Tucson, AZ to work with Native Indian children, youth, and families on the Pascua Yaqui Pueblo Indian Reservation.
Teske has testified before Congress on four (4) occasions and several state legislatures on detention reform, zero tolerance policies in schools, juvenile justice reform, juvenile justice grant accountability, and the Juvenile Justice Delinquency Prevention Act re-authorization.
Teske served as a Litigative Expert for the U.S. Department of Justice in the "School-to-Prison Pipeline" case, United States of America v. Meridian, et. al. resulting in "a landmark consent decree" mandating sweeping reforms of school disciplinary practices that were harmful to kids of color.
The Governor has appointed him to the Children and Youth Coordinating Council, Governor's Office for Children and Families, DJJ Judicial Advisory Council, JDAI Statewide Steering Committee, Georgia Commission on Family Violence, and the Georgia Criminal Justice Reform Commission. He served two terms on the Federal Advisory Committee for Juvenile Justice and is the Immediate Past National Chair of the Coalition for Juvenile Justice. He is a member of the National Council of Juvenile and Family Court Judges and has served on the Board of Directors. He is past president of the Georgia Council of Juvenile Court Judges and the Clayton County Bar Association.
He has written several articles on juvenile justice reform, including his model on school justice partnerships published in the Juvenile and Family Law Journal, Journal of Child and Adolescent Psychiatric Nursing, Juvenile Justice and Family Today, Family Court Review, Georgia Law Review, and the Georgia Bar Journal. His book, Reform Juvenile Justice Now, is a collection of essays on juvenile justice issues.
Judge Teske is the 2018 recipient of the Juvenile Law Center Leadership Prize Award. He has received numerous awards and recognitions including the Romae T. Powell Award from the Juvenile Court Association of Georgia, Clayton County NAACP Community Service Award, Howard K. Ables Award from the Georgia Juvenile Services Association, 2013 Alumni Award of the College of Arts and Sciences at Georgia State University, Distinguished Alumni Award of Clayton State University, and the Outstanding Leadership Award from the Georgia Association of Homes and Services for Children.
He is a Toll Fellow of the Council of State Governments and received his J.D., M.A., and B.I.S. degrees from Georgia State University in Atlanta, GA. Judge Teske taught as an adjunct law professor at John Marshall Law School in Atlanta, GA. He is currently an adjunct professor at Pima Community College in Tucson teaching criminal justice. 

Pastor Edward L. Palmer Sr. is the visionary, senior pastor, and co-pastor with his wife Elizabeth (Angie) Palmer for The Sign of The Dove Church International located in Radcliff, Kentucky. He is a Certified Diversity Trainer and works to eliminate disproportionate minority contact within the child welfare and juvenile justice systems. Pastor Palmer is also a U.S. Army Veteran.
In 2017, Pastor Palmer was the recipient of the Martin Luther King Jr. Leadership Award winner presented by Kentucky Governor Matt Bevin as well as the Courage for Kids Award present by Kentucky Youth Advocates. In May of 2019, he was awarded the Thurgood Marshall Social Justice Impact Award present by the Alpha Phi Alpha Fraternity Inc.
Pastor is Chair of the State Inner-Agency Council's Diversity Standing Committee and current Immediate Past Chair of the National Coalition for Juvenile Justice (CJJ). He is a certified Racial and Ethnic Disparities Capstone Project Fellow through the Center for Juvenile Justice Reform at Georgetown University. In the Spring 2021 Juvenile Justice Update, Pastor Palmer co-authored the article "Don't Hate the Player, Hate the Game: The Importance of Systemic Change to Address Racial and Ethnic Disparities."
Pastor has served the citizens of his city for five terms as a Radcliff City councilman and is currently serving as a Certified Police Chaplin. He has shared his passion for racial equality from Washington State to Washington D.C., to Princeton University, and many other locations across the nation. His implicit bias training is current involved in a process of evaluation with John Hopkins University. Pastor Palmer operates with undeniable vision and unyielding passion for the purposeful course on which God has set him, running his race with patience, diligence, vigilance, and effectiveness. 

Judge Steven K. Beck was appointed to the Third District Juvenile Court in July 2017 by Governor Gary R. Herbert. He serves Salt Lake, Summit, and Tooele counties. Judge Beck earned a B.S. degree in Political Science and degrees of Master of Public Administration and Juris Doctor from the University of Utah where he received the S. J. Quinney College of Law Outstanding Achievement Award in Juvenile Justice. From 2005 until 2015, he prosecuted delinquency cases in juvenile court for the Salt Lake County District Attorney's Office and from 2015 until his appointment to the bench, Judge Beck defended youth as a member of Utah Juvenile Defender Attorneys. Judge Beck also presides over a juvenile delinquency drug treatment court.
Ruth Rosenthal leads the juvenile justice policy work for Pew's public safety performance project. In this role, she and her team collaborate with states to advance data-driven, research-based, and fiscally sound policies in the juvenile justice system. Before joining Pew, Rosenthal worked as a trial attorney for the Office of the Colorado State Public Defender, where she represented individuals facing both criminal and juvenile charges who could not afford to retain counsel. Rosenthal earned a bachelor's degree from Washington University in St. Louis and a Juris Doctor from the University of Texas at Austin School of Law.
Before becoming the Executive Director of Utah Juvenile Defender Attorneys, LLC, in 2010, Pam Vickrey was a trial attorney with the firm's predecessor, Pappas and Associates, LLC, for ten years. In addition to running an office of nine trial attorneys, two social workers and two appellate attorneys, Pam currently serves as the chair to the Utah Sentencing Commission, chair of the Juvenile Subcommittee for the Utah Sentencing Commission, member of the Indigent Defense Commission, and the juvenile defense representative on the Juvenile Justice Implementation Committee under Utah's Commission on Criminal and Juvenile Justice. Pam served as the past chairwoman of the Utah State Advisory Group and still services as a member. she has been instrumental in numerous sweeping juvenile justice reforms in Utah. As the first, and one of only five Certified JTIP Trainer in Utah, Pam coordinates and provides specialized training to juvenile defense attorneys in the state and around the country.
As a former probation executive and head of a state juvenile corrections agency, Susan Burke brings nearly 30 years of experience in the justice field to her position as executive director of The Carey Group. She led both adult and juvenile justice reform in Utah; championed legislation to offer treatment rather than incarceration to substance-dependent individuals involved in the criminal justice system; shaped state policies on a variety of justice-related issues; and served on many national boards. She is the former president of the American Probation and Parole Association and has served on the executive committees for the Council of Juvenile Correctional Administrators, the Justice Center Board for the Council of State Governments, and the National Association of Probation Executives. Susan has used Carey Group Publishing resources in her own agencies to strengthen practices and improve outcomes for system-involved individuals. Her skills in strategic planning and the application of evidence-based practices resulted in a 15 percent improvement in felony-free behavior for system-involved individuals within a five-year period. She received the Youth Advocate of the Year award in 2002 and again in 2018 from the Utah Board of Juvenile Justice. She also received, from the Council of Juvenile Corrections Administrators, the President's Award in 2013 and the Outstanding Administrator Award in 2015. She has spoken at national conferences, been a keynote speaker, and is an inspirational leader for community corrections. She has a strong belief that with the right tools and the right mindset, any justice agency can fulfill its mission to help individuals contribute to a safer community.