List of Highlight & Events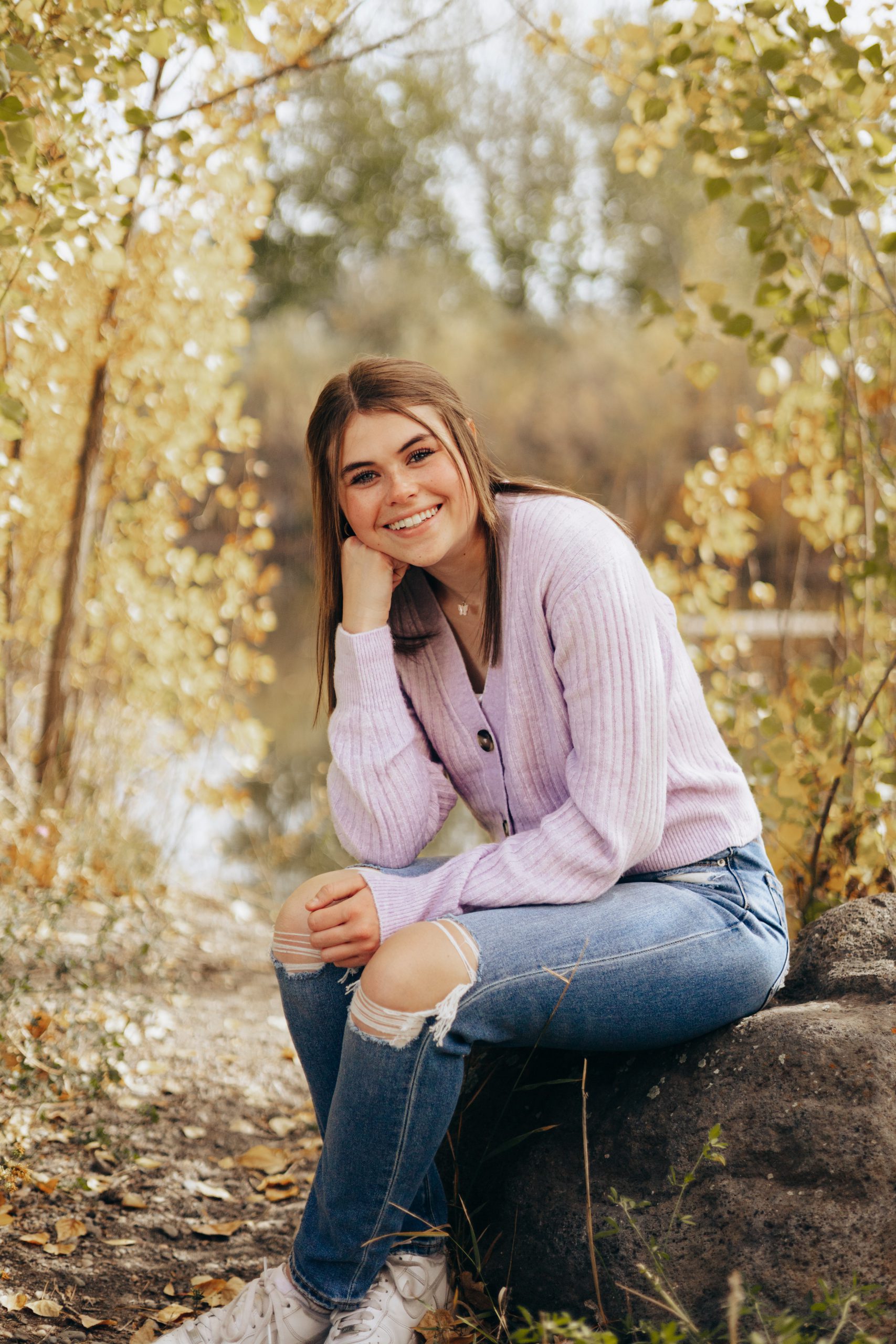 Hannah is currently a sophomore at Idaho State University. She was born at St. Alphonsus Hospital in Boise and lived in Kuna, Idaho until she was 3 years old when she moved with her parents to Rexburg, Idaho. Hannah grew up and attended schools in Rexburg. She plays the violin and was in different orchestra from middle to high school. While a freshman in High School, she started to volunteer weekly at Upper Valley Child Advocacy Center because she wanted to help youth and families that had gone through traumatic experiences in their lives. She also currently serves on the District 7 Juvenile Justice Council and has been on the Juvenile Justice Commission as a youth member since she was 16. Hannah is currently a VP for Beta Alpha Psi at ISU and also active with the ISU Chapter of the Business Professionals of America. Hannah enjoys reading, watching college football with her parents, as well as spending time with her 3 year old miniature Australian Shepherd. She plans on graduating from ISU in Accounting and hopes to live in Boise after graduation.
UNITY 2023
The NAHOVA youth board was selected to conduct two different presentations at the 2023 UNITY National Conference in Washington DC. The first one they conducted on July 2nd was about leading a youth Gathering of Native Americans (GONA.)  Just a couple of years ago (2021, which ITJJC also assisted with) they were attending GONA learning sessions in Dallas, Texas at UNITY because they had no idea how to implement a GONA or what a GONA was and this year (2023), they were conducting a presentation in Washington DC to Native youth from all over the country on how to implement a GONA!!  They had a large audience for this session.  Facilitators were Joseph Payne, Graciela Broncheau, Quintana Lozon, Keilan Arthur, Abigail Whitman, and Sicily Treetop.  NAHOVA kept the audience engaged and when it was all over no one wanted to leave! Over 75 youth attended the session!
NAHOVA and Students for Success were also selected to conduct (4) breakout presentations at the National UNITY Conference on July 3rd.  They presented about Hope and overcoming resiliency.  They shared personal stories and did some extremely exciting icebreakers!  The room was full at every session, and we had youth asking to return to the session over and over.  The presentation was the perfect combination of learning and fun!  SFS and NAHOVA worked on this presentation for several months and it was nice to see it be a huge success!
-Abraham F. Bronchea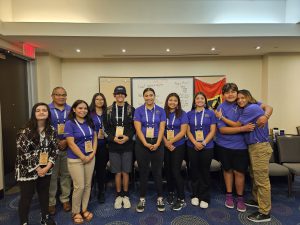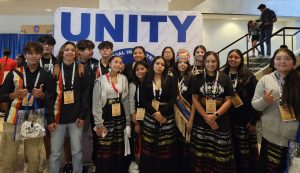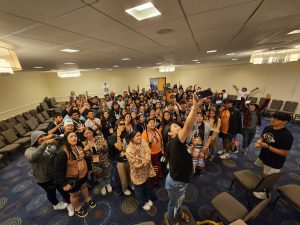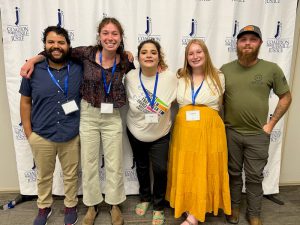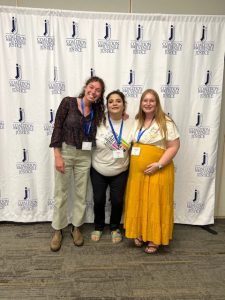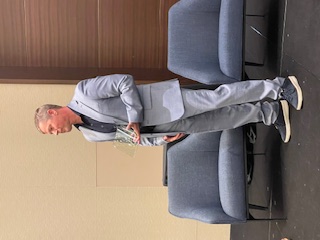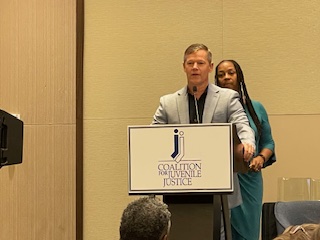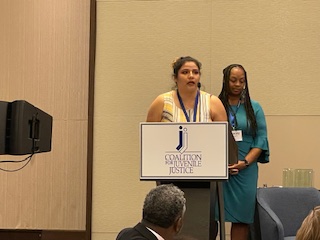 IDJC Div. Administrator Jason Stone
      Receives the A.L. Carlisle Child
                 Advocacy Award